Hi there!
I hope you're having good luck on your Weight Watchers™ journey!
Mine is going well, and I'm still truckin' along!
This post is all about Delicious Weight Watchers™ breakfast recipes.
Speaking of full fat, are you feeling sluggish, tired and unmotivated like me right now?
Click here to find out how you can join me in fixing these issues in a W.W. friendly way!
This post contains affiliate links. For more information, please visit my disclosure page here. As an Amazon Associate I earn from qualifying purchases.
Sometimes I get stuck in a breakfast rut.
When I started Weight Watchers™, everything was unicorns and rainbows when it came to breakfast.
But let's get real…the rut comes and you get sick of the same 'ole, same 'ole.
These Delicious Weight Watchers™ Breakfast Recipes will help you get out of that breakfast rut.
Heck, you can even eat them for lunch or dinner!
My stepdaughter loves to have breakfast for dinner.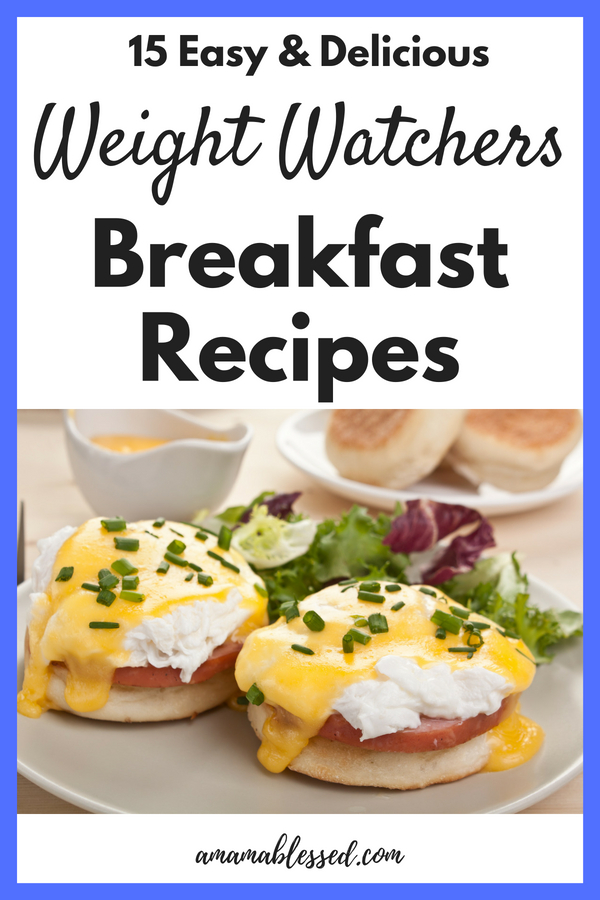 Lately I've been alternating between two breakfast recipes throughout the week and I'll make a different one for Sunday morning.
The two I used this week were easy and quick to put together.
I've been alternating between a hard boiled egg, cottage cheese, fruit and pecans and the Weight Watchers™ overnight oats listed in the recipes below.
Both are so satisfying and yummy.
These Delicious Weight Watchers™ Breakfast Recipes will put a lot of ideas in your basket for alternating for months to come!
Eggs are good, but I can easily get bored with them, so I made sure to put some egg free recipes in the list so you don't get bored either.
I love making the casseroles listed below because they are great for leftovers and will last me close to a week.
My ultimate favorite is the first one listed.
The make-ahead-and-freeze breakfast sandwiches are perfect for the mornings when I'm in a hurry to get out the door.
I can pop one in the microwave for 30 seconds and be out the door.
I've tested these Delicious Weight Watchers™ Breakfast Recipes with my kids and the hubby and they've approved them all!
I love that if you're craving a sweet treat you can make some of these recipes for breakfast and cure your cravings without the guilt.
Keep in mind as well…you don't have to eat breakfast for breakfast.
Have a sandwich or some left overs from dinner!
As long as it's tasty and stays within your points limits you're good to go!
15 Delicious Weight Watchers™ Breakfast Recipes
Make and Freeze Breakfast Sandwiches
Eggs Benedict – Weight Watchers™ Style
Krispies Peanut Butter Granola Bars
Blueberries & Cream French Toast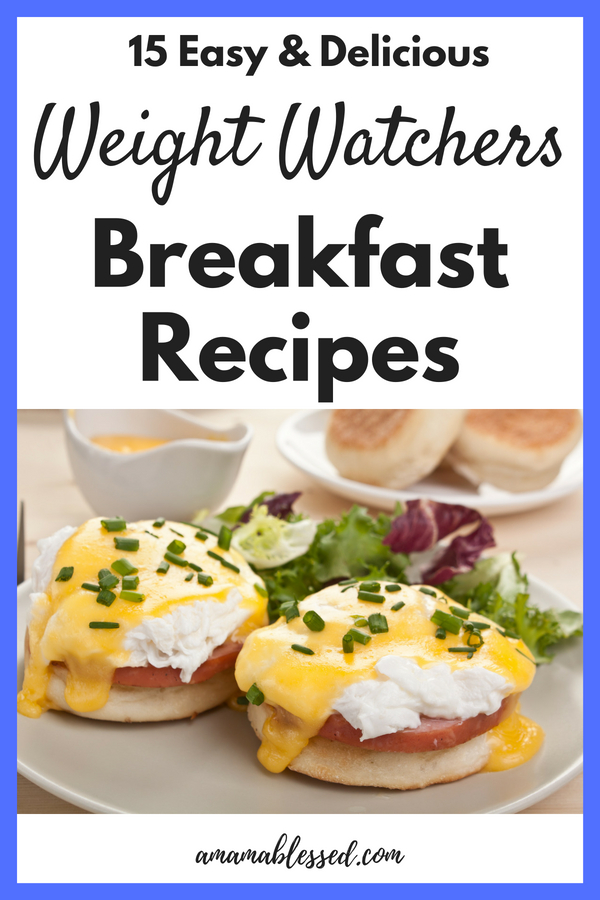 And last but not least…
Weight Watchers™ Overnight Oats
There you have it!
My list of go-to breakfasts that I have discovered while on my Weight Watchers™ journey.
I hope you enjoy them as much as I have!
It seems like breakfast recipes for Weight Watchers™ are a tad hard to find, so if you find one that you love, please share it with me!
I'd love to try it out.
Cheers!
Carissa